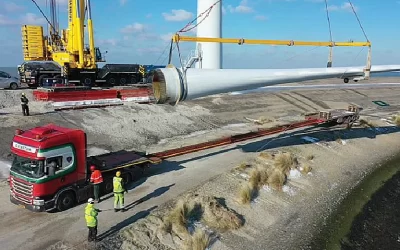 In this episode of Unreported Europe, Monica Pinna investigates the latest controversy engulfing the wind power sector - the recycling of turbine blades. For some, wind turbines are extraordinary pieces of technology and the answer to our energy needs. For others they...
Where do old boats go to die? The cynical answer is they are put on eBay for a few pennies in the hope they become some other ignorant dreamer's problem.
While most of a turbine can be recycled or find a second life on another wind farm, researchers estimate the U.S. will have more than 720,000 tons of blade material to dispose of over the next 20 years, a figure that doesn't include newer, taller higher-capacity...